MEDPORT SHIPPING SERVICES LTD – ISO 9001:2015 CERTIFIED
We are pleased to inform that on the 07th June 2017 Medport Shipping Services Ltd obtained ISO 9001:2015 certification. Certificate No: 61493/A/0001/UK. Accredited by UKAS – Certified by URS.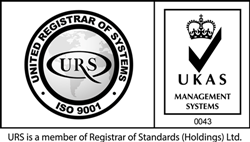 Medport Shipping Services Ltd is a young and dynamic shipping company engaged in the following areas:
General Agency
Port Agency
Owners Protective Agents
Husbandry Services
Our services include:
Ships Agency
CTM
Crew Changes
Hotel Reservations
Crew Fares & Ticketing
Crew Wages
Drugs & Alcohol Collection & Testing
Medical Assistance & Escort
Marpol Category I – Waste Oil – Bilge Water, Sludge, Dirty Ballast, Cargo Residue, Oil
Marpol Category II – Liquid Noxious Substances In Bulk – Cargo Residue, Wash Water, Others
Marpol Category IV – Sewage – Black Water, Grey Water
Marpol Category V – Garbage – Food, Plastics, Others
Fresh Water Supply
Off Port Limits
Renewal Of Ships Sanitation Certificate
Renewal Of De-Ratting Certificate
Admiralty Charts & Publications
Notices To Mariners
Drydocking
General Ship Repairs
Bunker Surveys
Off Hire Surveys
Ships Spares In Transit
Bonded Stores
General Stores & Provisions
Service launch
We consider ourselves as being innovative and with a healthy appetite for expansion.
Medport Shipping Services Ltd is headquartered in Gibraltar where all above services are provided by our professional and dedicated team.
Medport Shipping has expanded and we now have our own in-house agency at Las Palmas (Canary Islands) port. Our company at Las Palmas port: Medport Shipping Services (Spain) S.L.U. is headquartered in Las Palmas de Gran Canaria where all above services are provided by our professional and dedicated team.
Via our network of reputable partners we also have representation at the following ports:
Following companies have already deposited their trust and continue to work with us:
ST Shipping and Transport Pte Ltd
Biglift Shipping B.V.
Spliethoff
Oceangold Tankers Inc
Hanseatic Bunker Services GmbH
O.E.S. Ltd
Cimex Sam
Iberica Maritima SA
We would welcome the opportunity to earn your trust and hope to hear from you in the near future with any enquiries that may arise.

Medport Shipping Services Ltd – Proud Member of the Gibraltar Federation of Small Businesses